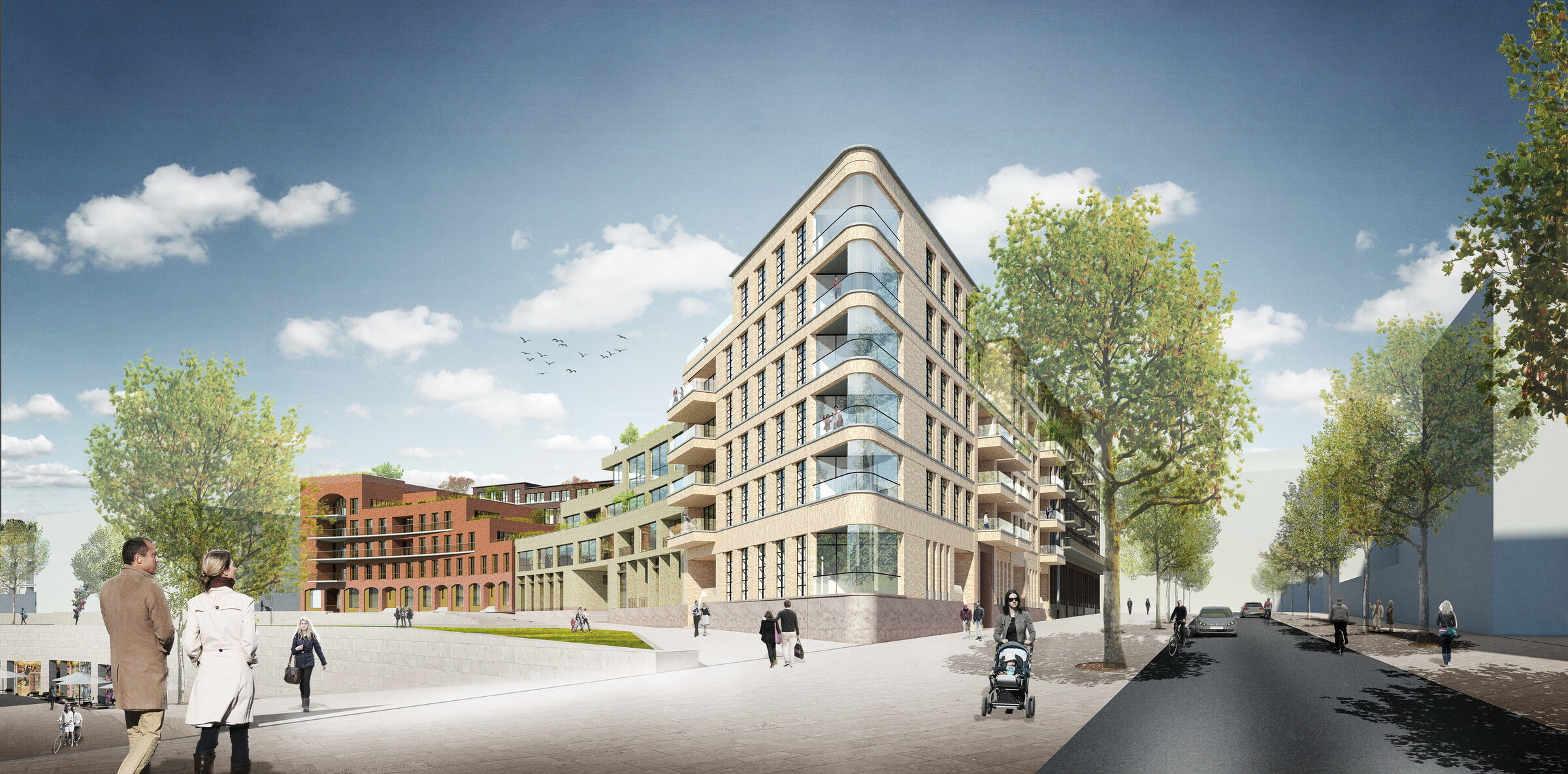 Palez
Symbiosis between park and city
For a competition Palez was designed. Its is a chic city block, monumental and classic. Its appearance builds on the tradition of the Western European city: height, perimeter blocks, a network of vibrant, urban areas with diverse environments and experiences, unexpected hideaways with green, a hidden inner world and special roof gardens. Palez inspired by the Western European tradition and fits seamlessly into the international streets in Leidsche Rijn Centrum of Budapest, San Marino, Madrid and Rome.

With our proposal Palez we tried to connet with the characteristics of the inner city. The design of the Park of Budapest is like the undulating wall of the stepped nature of the canals, with their arches, cellars and on the waterfront terraces. The busy and lively streets, enhanced by graceful trees and the vertical wall with the houses where people live and work. The arched cellars and bridges is an architectural element that we have taken in our design proposal. To give all the apartments the same quality and connection with the Park of Budapest the volume steps down. Letting in the green, daylight and the evening sun.
deZwarteHond, BureauVanEig,...
apartments, dwellings, cour...