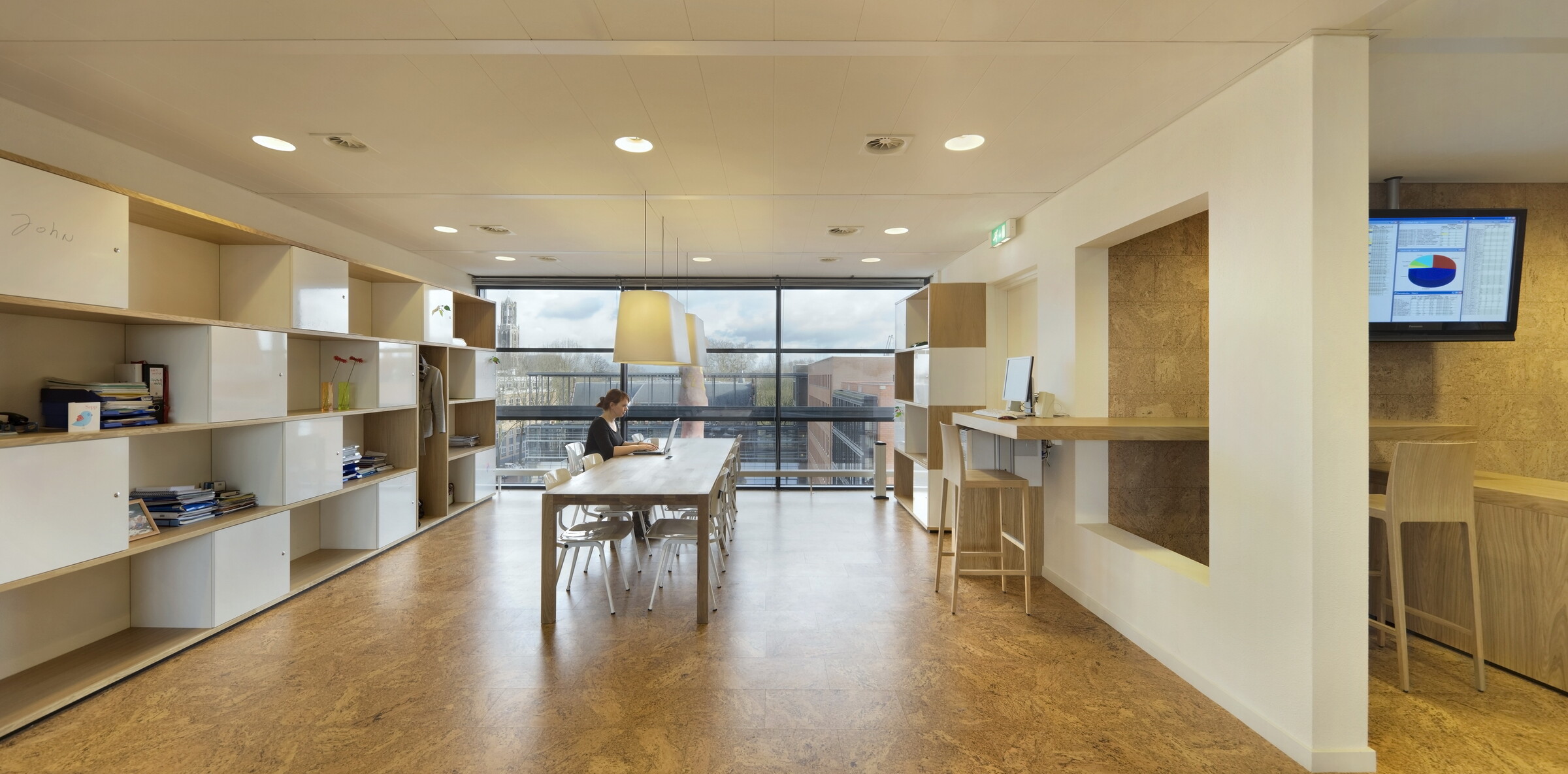 Governmental Offices Utrecht
The internal alteration of an office Floor has created 70 to 80 places for working. The goal was to create a large variety of working environments that would match the activities and atmosphere on the office. The employees don't have their own working space but use the space that match their work at the time they need it. Spaces we designed are concentration rooms, temporary meeting rooms, standard working space, lounge working spots etc.
The exceptional areas are connected by a constructed element in a recognizable color. This architectural object gives the space an informal character and is made out of natural material. In the design we also integrated a green garden which we had designed by an artist.
Images: Cornbread Works