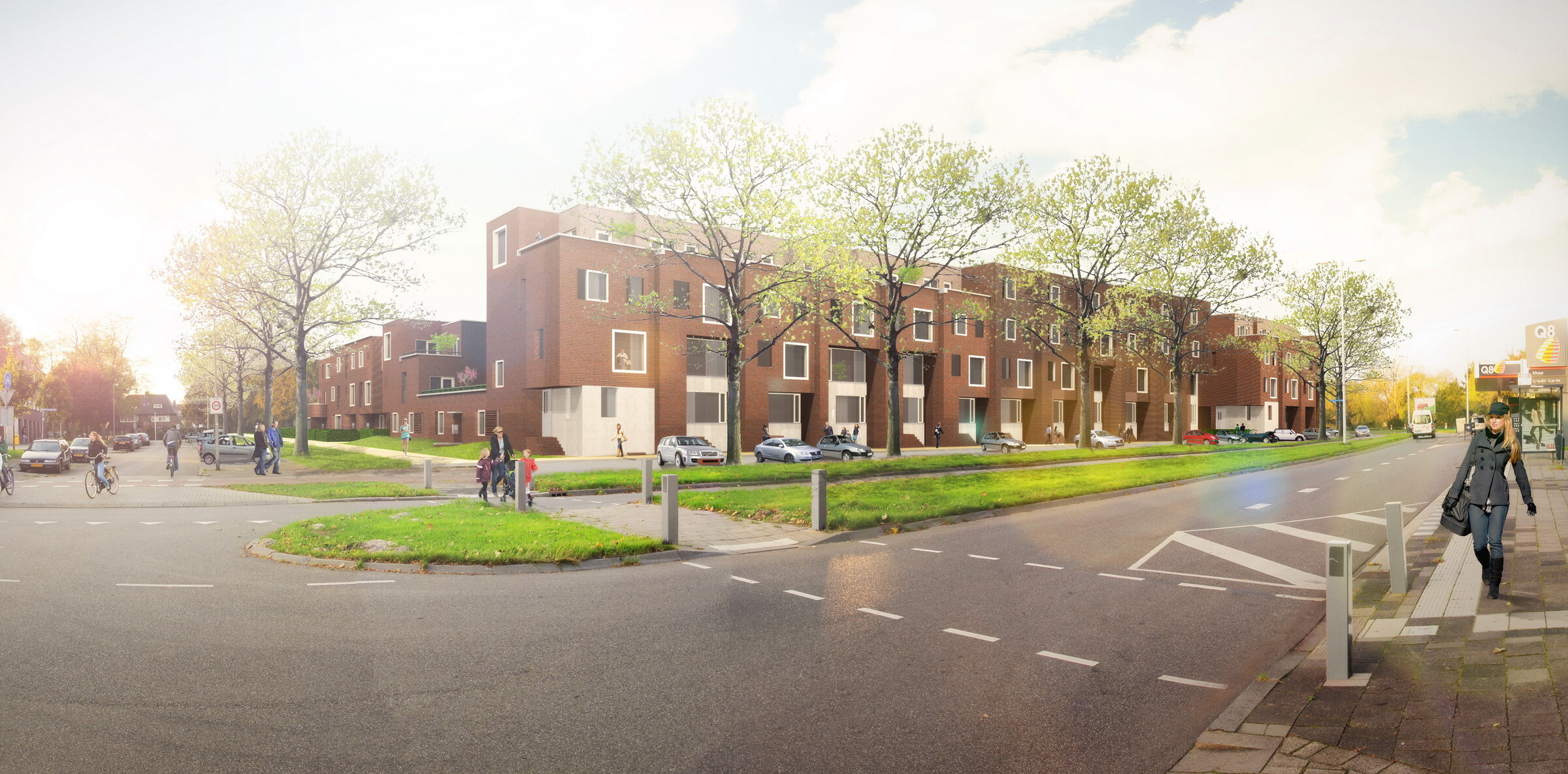 Commissioned by BPD Zecc has participated in the tender for the redevelopment of the site of the Gerrit Rietveld College in Utrecht. In collaboration with Sander Lap (LAP Landscape & Urban Design) we developed a plan for 80 homes on the outskirts of the popular neighborhood Tuindorp.
The plan provides a clear structure of 3 blocks with residential streets and a central green space. This green space is part of the green infrastructure in the district, which is linked to a long axis. The three blocks have their own interior space and consist of a large variance of housing types. The plan provides 59 dwellings of a different typology: Spacious semidetached houses, compact town houses with garden or deck and spacious mansions with a built parking underneath. For housing association Mitros is provided in an apartment building with 21 apartments.
The houses have a flexible layout, have an additional local high ceiling and there is always a good transition between public and private. The houses have carefully designed entrance niches and a margin in front of the house to maintain some privacy.
LAP Landscape & Urban Design
59 houses and 21 apartments