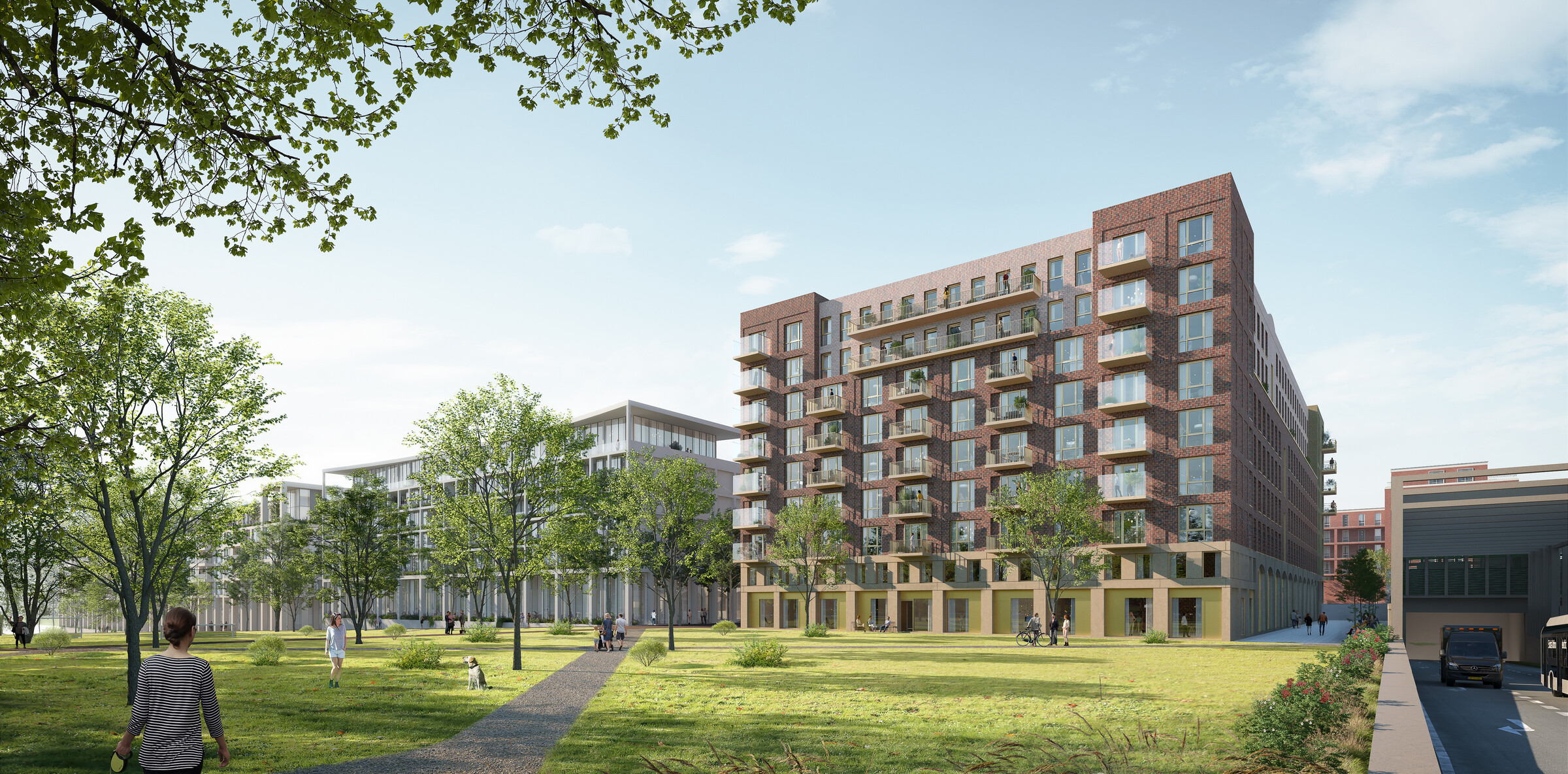 Leidsche Rijn Centrum G8
collective social housing
Together with BureauVanEig, Zecc designed a residential block with 178 social rented properties for plot G8 in Leidsche Rijn Centre, Utrecht in a project realised for the tenants of Mitros & Portaal Housing associations. Made up of six to nine layers, this urban block contains a communal courtyard designed by Flux Landscape. The great challenge of this project was to realise affordable homes that could match the lofty ambitions of Jo Coenen's urban design plan. This proved successful thanks to a smart block structure designed around three basic floor plans, achieving a high sustainability level of BENG 1, 2 and 3 (BENG is the Dutch acronym for 'almost energy-neutral building').

The residential block has been designed as a characteristic urban housing block, familiar from European cities, featuring a plinth, a central section, and a roof termination. The two architects' firms took inspiration from Italian architect Giovanni Muzio's brick architecture in Milan. Broad piers, surfaces with brick relief, a variety of masonry bonds and an unusually high plinth with repetitive elements.
BAM, BureauvanEig, Flux lan...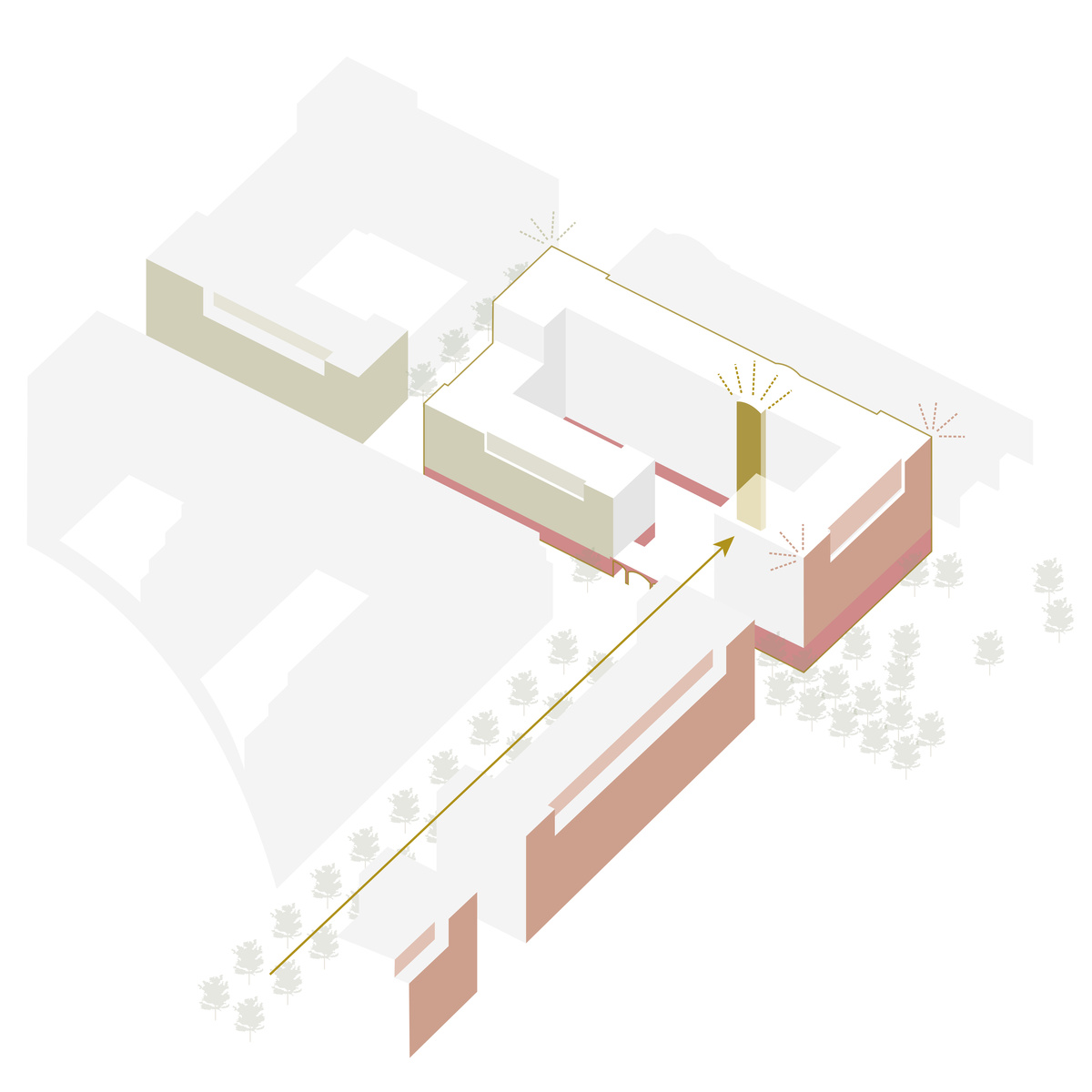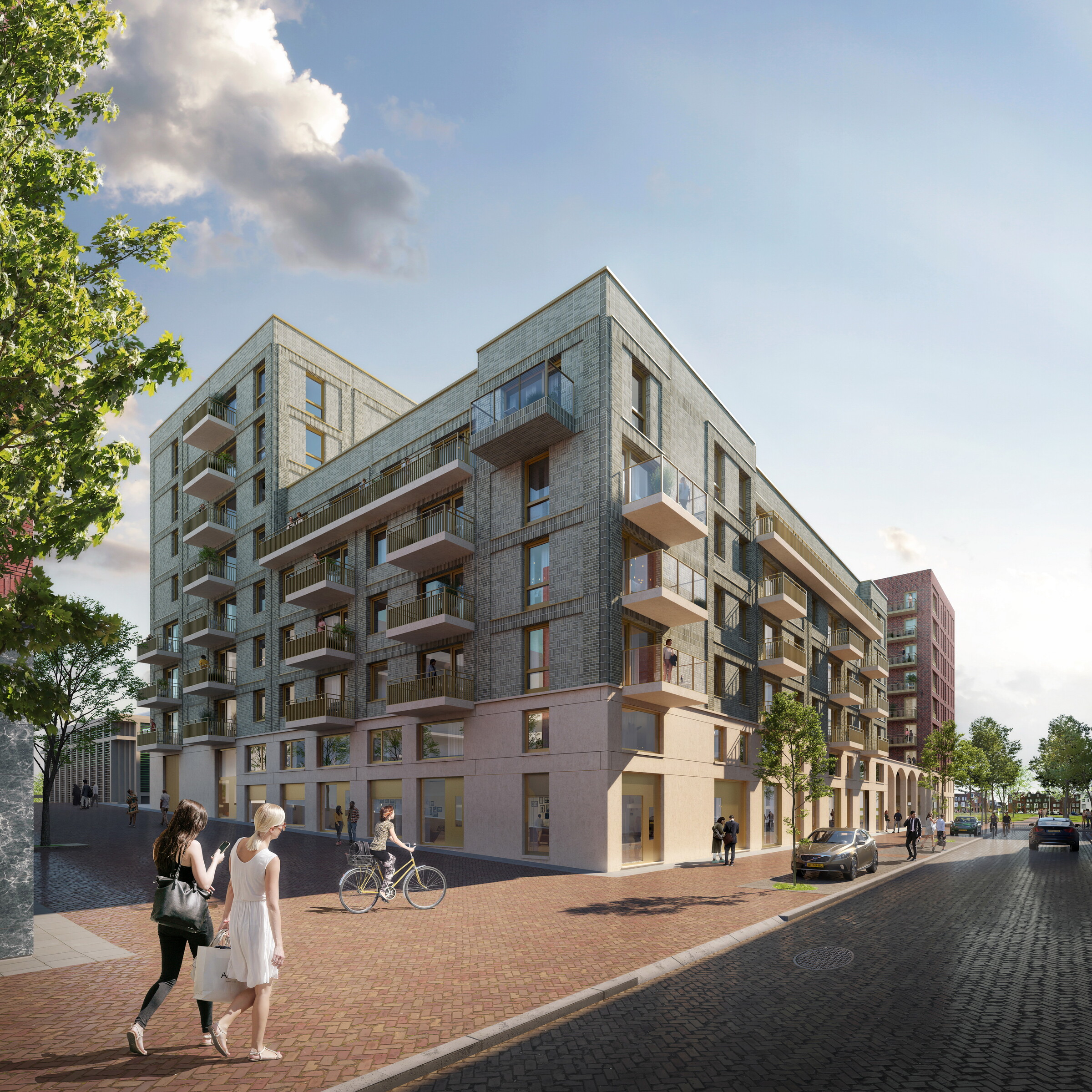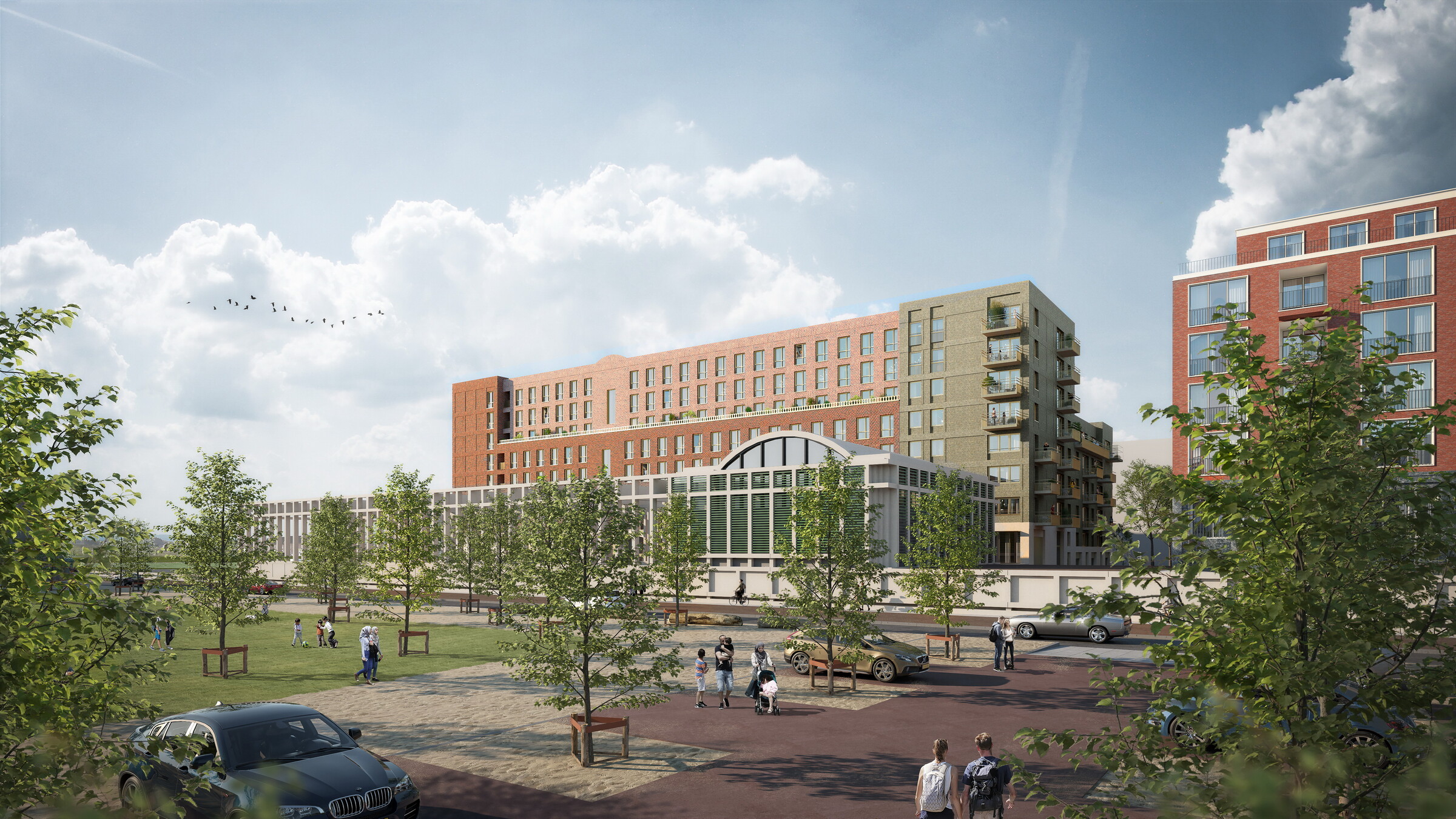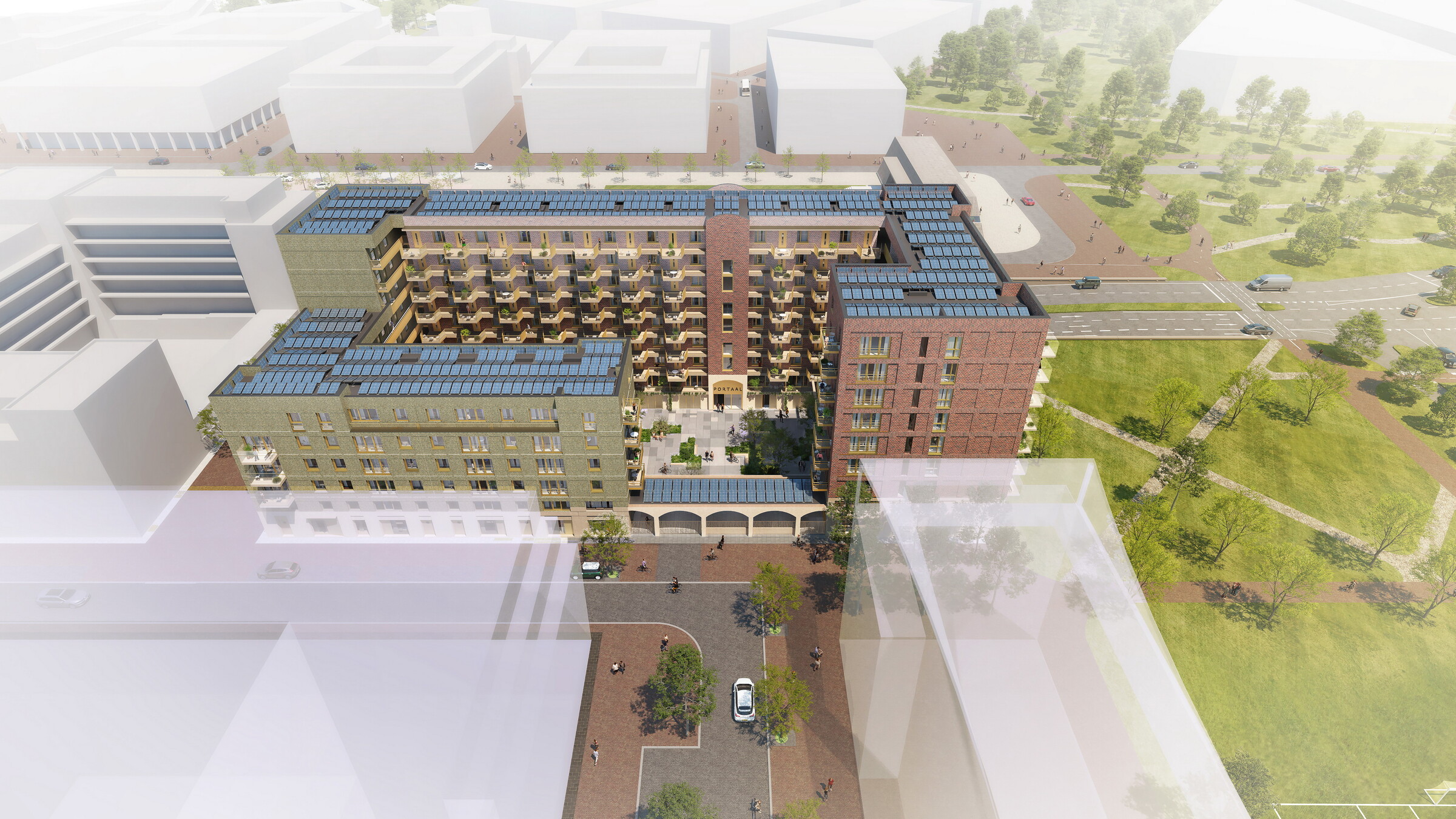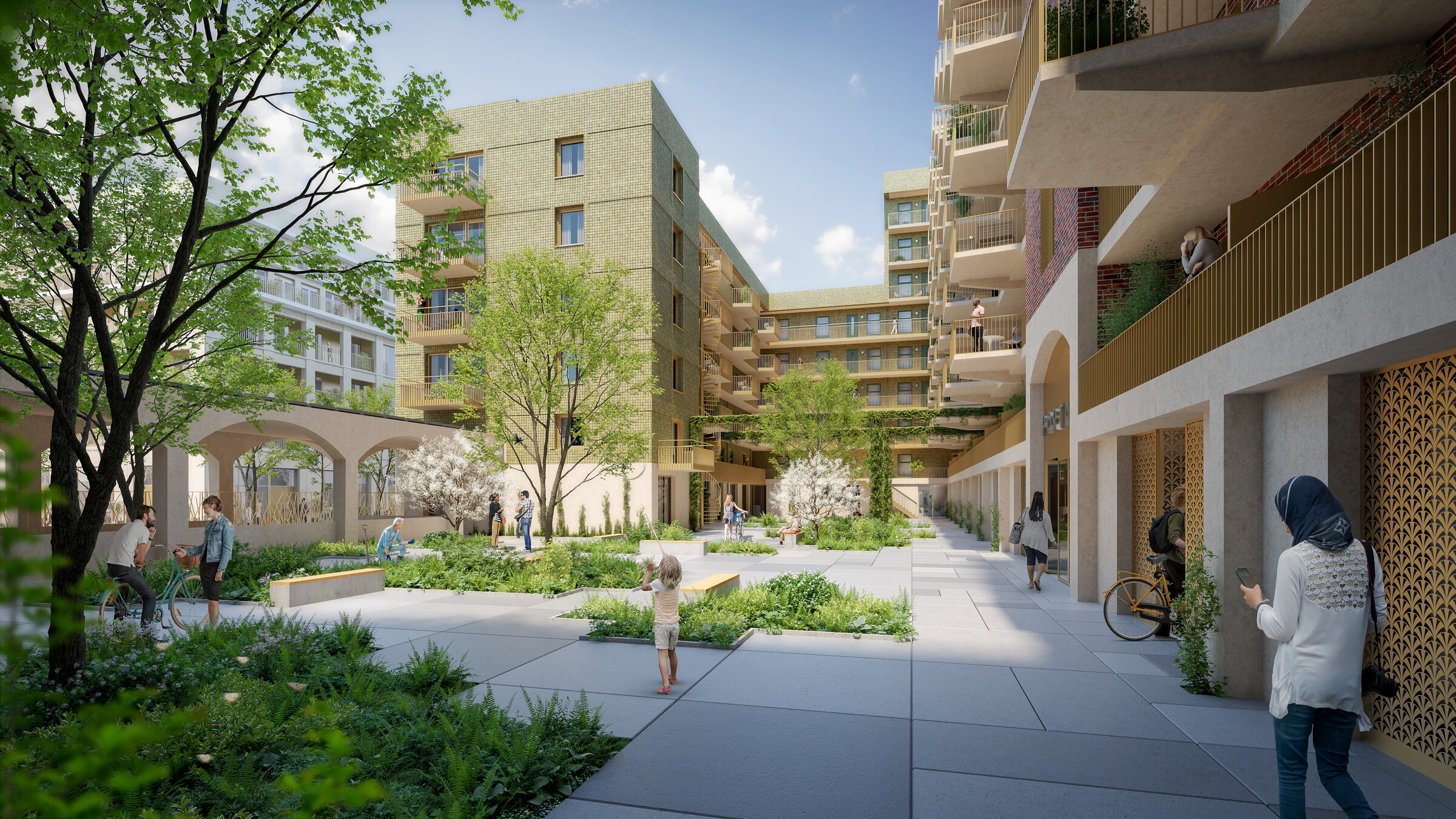 Noorderhaven Kade Noord

KCAP Architects & Planners

De Koningin

Van Wonen Vastgoedontwikkeling

Nijhuis Bouw, Alferink van ...

Leidsche Rijn Centrum G8

BAM, BureauvanEig, Flux lan...

The island Meerstad

LAP Landscape & Urban Design

4500m2 appartementen en 600...

De Zuid C.V.: MRP Developme...

LEVS architecten, Hoyt arch...

De Bolder Buiksloterham

social housing apartments, ...

Solitair Cartesiusdriehoek

Mauritsstraat

LAP Landscape & Urban Design

Wanderlust

Faro, Delva Landscape, ARUP

CPO Zeisterwerf

apartments, communal area

Tower apartments Meyster's Buiten

De Laak

Heijmans Bouw, Nieman, Stra...

Johan de Wittlaan

LAP, IMd, BuroBouwfysica, V...

Care housing Weijerstaete

Mooiland Vastgoed / Van der...

Van der Heijden, Fit Ingeni...

Rijnvliet Midden

Van Wanrooij Projectontwikk...

De Zwarte Hond, Bedeaux de ...

Eemskwartier

66 houses and 111 apartments

Park Zestienhoven

apartments, dwellings, leisure

Zuiderheide

46 apartments, health centre

Defence Island

Karres en Brands, Groosman,...

Research Redevelopment Telephone Building