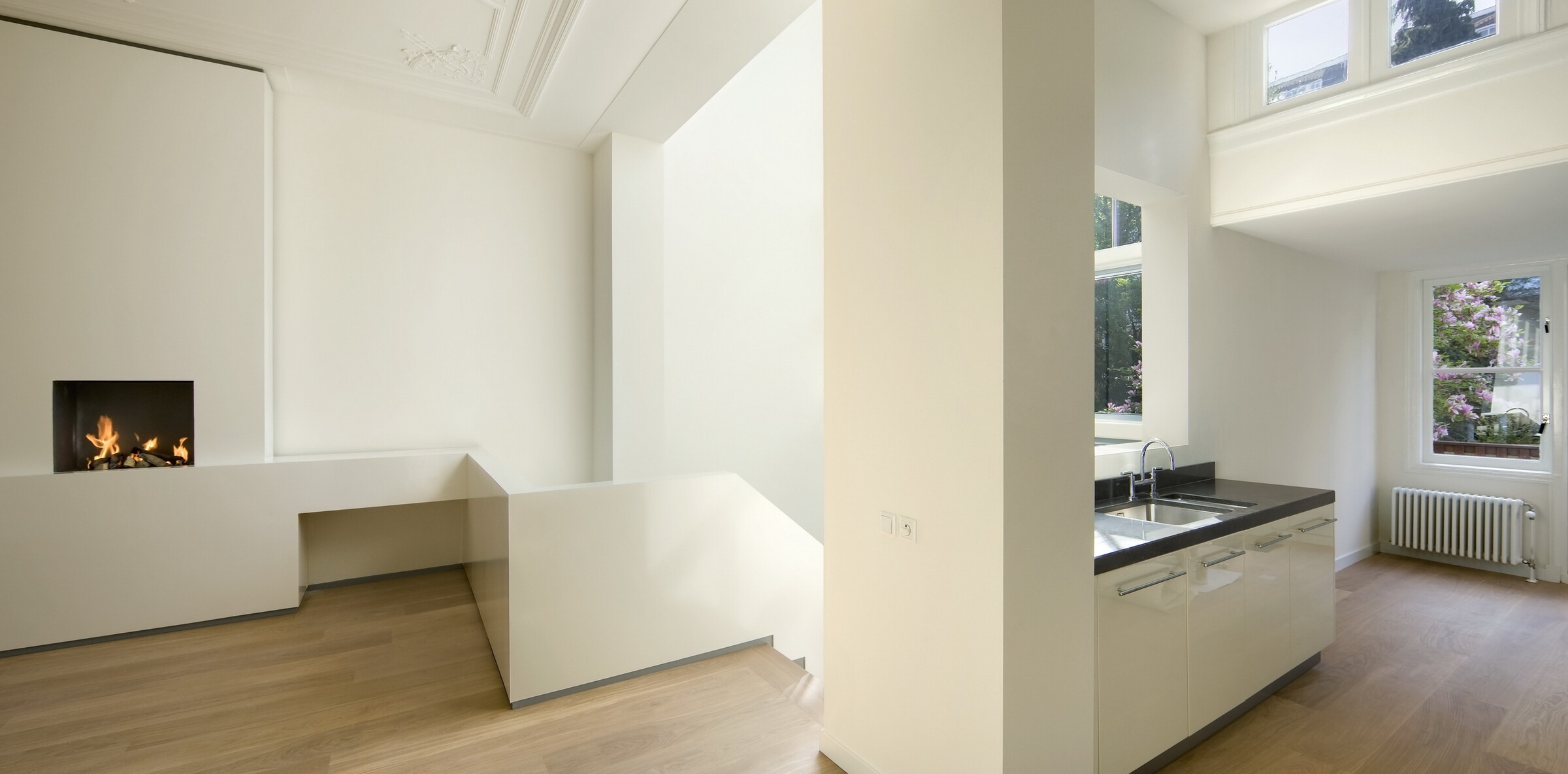 It's quite unique that this house has been transformed from office back to its original living function, as Amsterdam is unfortunately characterised by an opposite trend.
The mansion is carefully renovated and a series of spatial interventions are made. A unique family house of 500m2 arose. Because communication and sight are such significant elements to make a family house function, the client requested to "connect" different living functions but without direct visual linkage. This resulted in the most important adjustment in this house; a void over 3 stories.
The original conservatory and the back façade is broken down to create more space for the void over three floors. In this way the basement, the ground floor and first floor are connected and daylight enters deep into the mansion. The new façade on this back side is made of large glass plates on which a pattern is sandblasted that shows similarity with the original fenestration; a modern façade with a clear reference to the past.
Aannemingsbedrijf GF Deko