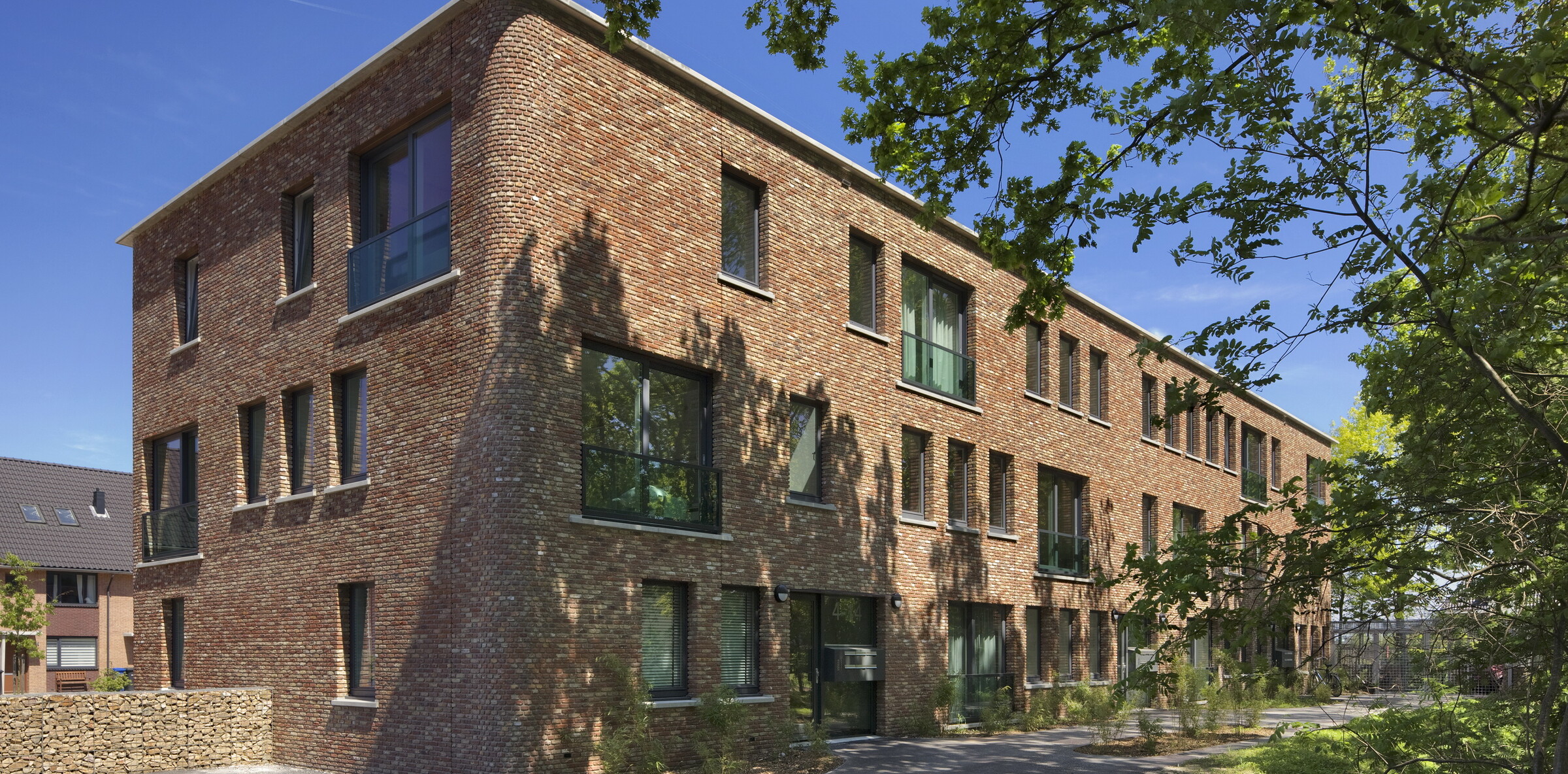 Starter Apartments Amersfoort
Vathorst is a new build district in the Dutch city Amersfoort. This apartment complex marks the entry to the centre of the district Vathorst, called "De Bron". The building is located in the middle of a green environment and can be reached by a road with private parking spots.
The apartments share a common front garden with high trees. The basic form is very abstract and the rough bricks and the windows are detailed behind the façade, therefore the building has a solid expression. The building has a friendly character because of the rounded edges and the random spread of the small and big window frames. The floor plans are kept entirely open. This way the future owners can decide on which side of the building they will live, eat and sleep.
Images: Cornbread Works