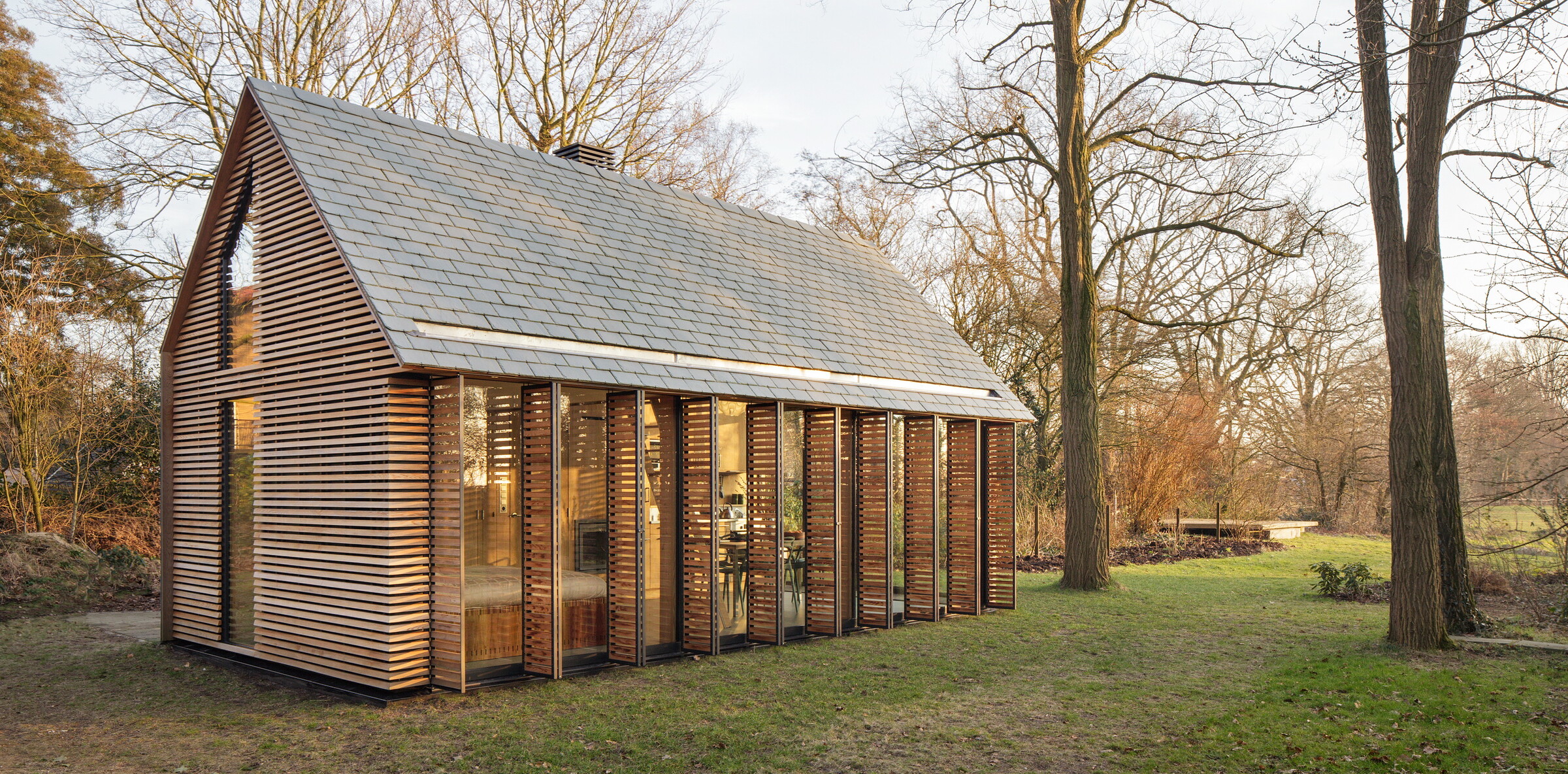 Recreation house
Making every detail count
In the rural area north of Utrecht a compact recreation house has been realized. The house is constructed in wood and opens its façade with window shutters towards the green garden. The design has been realized by a special collaboration between Zecc and interior designer Roel van Norel. Zecc designed the basic concept of the house and then Roel van Norel has developed the plan all the way into the smallest detail and has built the house together with the contractor.


The house has replaced an existing garden house, of whicht the foundation was reused and its contours became the starting point of the design. The archetypal cottage is simple: a gable roof of stone slate, a chimney and a wood cladding of Western Red Cedar. The cottage blends into the landscape seamlessly by the natural use of the materials. The architectural drafting, interior design and its realization were in one hand. This has resulted in an unprecedented high level of craftsmanship.

The refinement of this cottage is in the asymmetrical head design, detailing and interior. The house is completely closed on one side by putting the slates vertical on the façade. The other side opens up to the green and is equipped with movable window shutters. That way the sunlight and view can be directed. The horizontal slats of the shutters continue into the cladding of the cottage so that when the shutters are closed the house gets a closed character. The front is completely transparent and has a sturdy/rough steel facade. This part focuses on the open part of the landscape.


provincie Utrecht
Private
40
Particulier
Roel van Norel
2012 - 2014