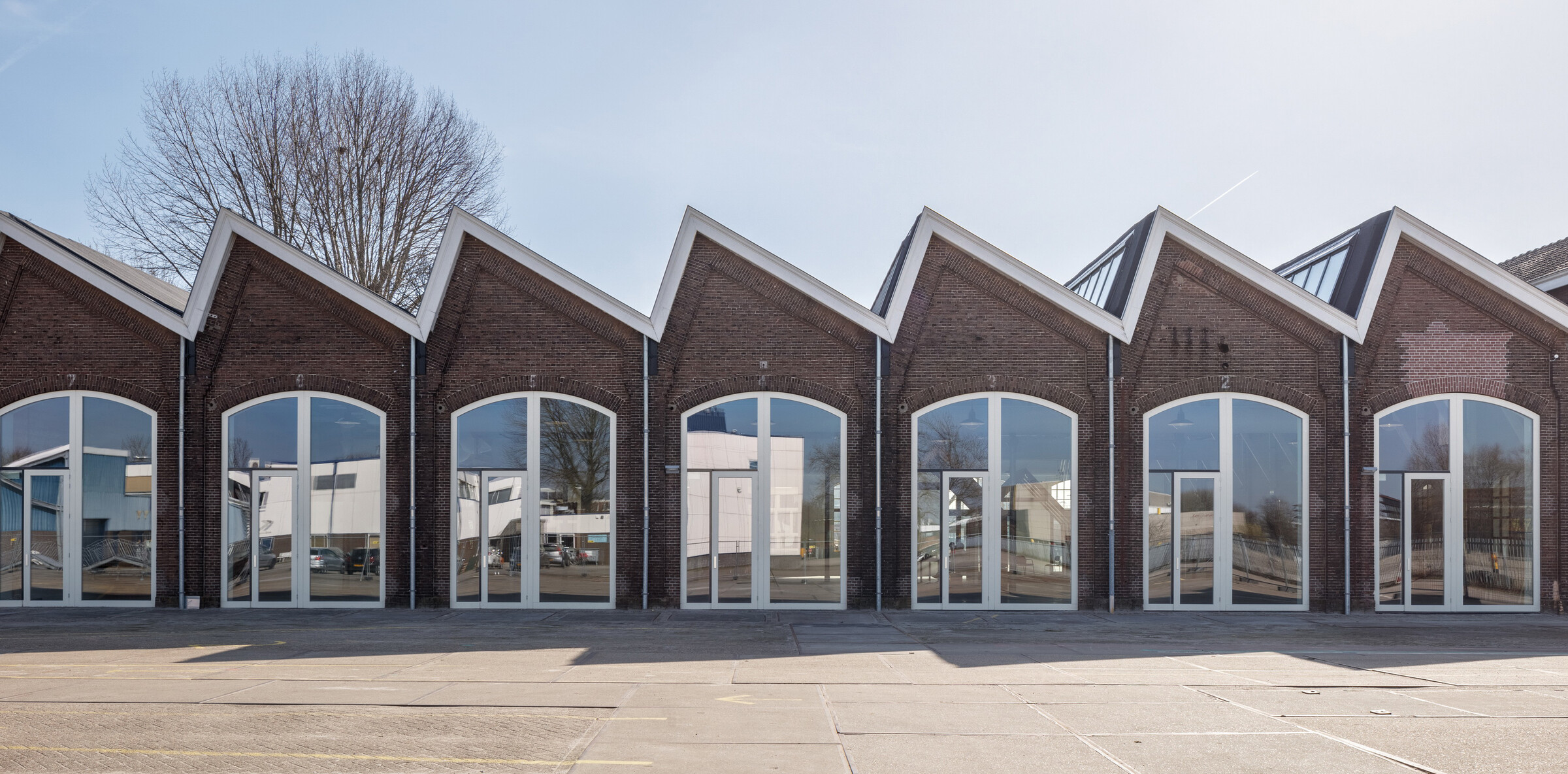 Transformation Train Depot
Relating the Industry of Movement
This project aims to refurbish the building of an old train depot to a co-working space for a group of entrepreneurs dealing with sustainability, called UCo (Utrecht Community). The design is the result of a collaboration with Except Integrated Sustainability and is focusing on meeting rooms, workshops, flexible workstations and supporting catering. Originally the building served the maintenance of the trains, but for quite a while now it lost its function as such. The rails disappeared, the huge doors were walled up, and the saw-tooth roof was also covered up.
The aim of the intervention is recovering of the inherent qualities of this municipal monument, increasing its sustainability and adding new elements supporting the future function. Through demolishing the secondary walls the immense space becomes perceivable anew. The rhythm of the cast iron columns and beams will again determine the experience of the open space. The glazing of the saw-tooth roof will be reinstalled and extra openings will be added in the façade. Two huge steel pivoting doors on the South façade are powerful new additions to the existing building. At this point an additional entrance will be realized also to create an appealing location for the catering service with a terrace.
offices, multifunctional bu...