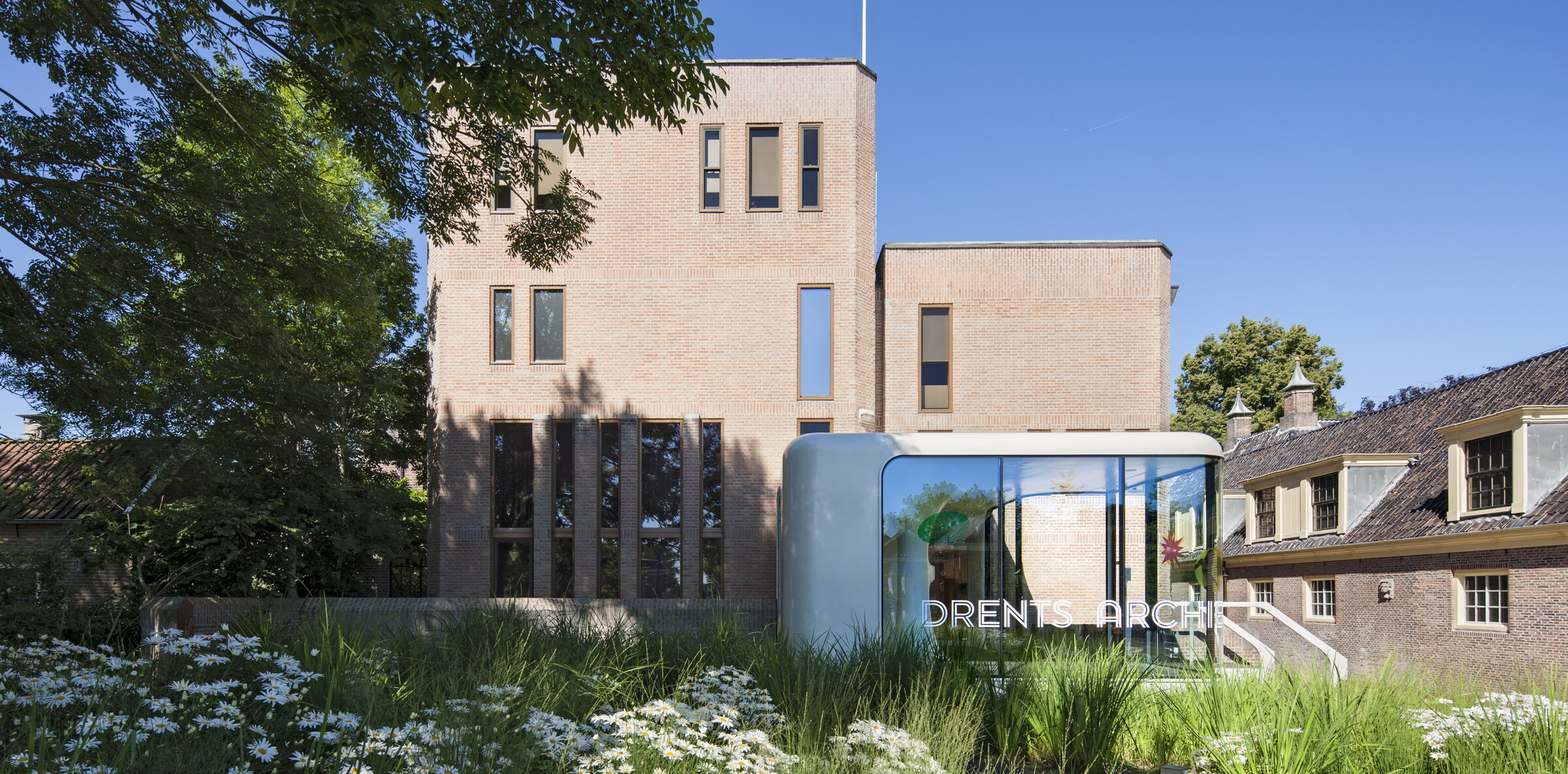 Drents Archive 3.0
A time machine linking past and present
With the new entrance, the program is almost completely overhauled and all new features are strung together through a clear ongoing 'timeline'. As you go through the building, you travel from the present towards the old parts of the building from the Middle Ages. Per period another approach is chosen for the architectural interventions and additions. The oldest part is of great monumental value and remained mostly unchanged. With new loose furniture and a coffeebar this part is connected to the other building component.
The section from 1900 is completely cleaned, so the original spatial quality has become visible again. Assen has now back the space how Lokhorst intended it. The offices that were housed here are moved upwards and now this part constitutes the core of the audience-friendly archive: The Digi Lounge. In this space, young and old can meet and exchange stories. The digital lounge is provided with several custom made furniture pieces with integrated digital facilities. In this component are also a reading room and a meeting room, which are fully restored in their original state. For this purpose an old ceiling painting has returned, which has hung temporarily in the adjacent archive.
Assen
Transformations, Interior, Public buildings
3.300
Rijksvastgoedbedrijf en Drents Archief
Brands Bouwgroep B.V.
Public Archive
2010 - 2012