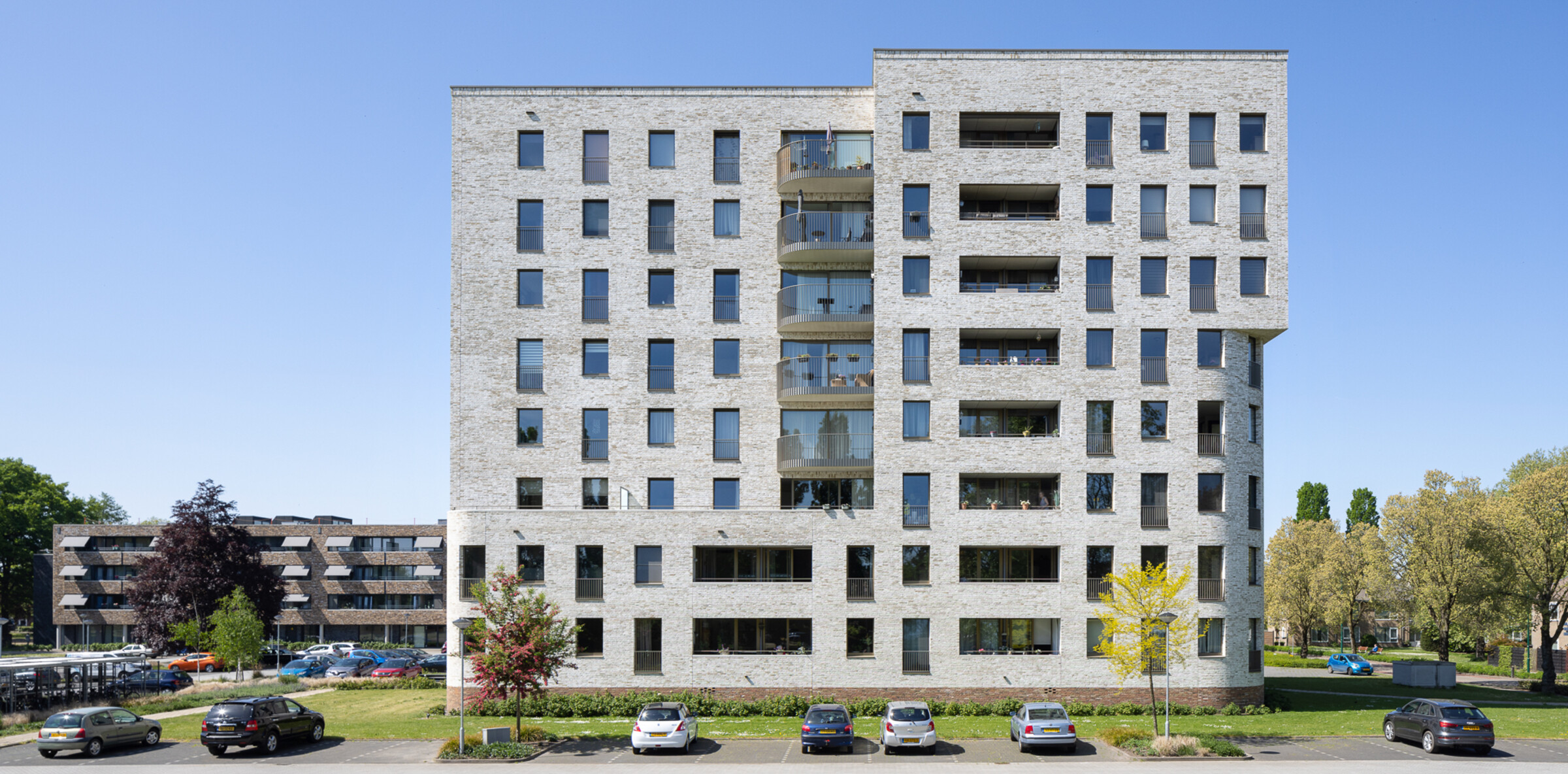 Care housing Weijerstaete
Care home sculptured in brick
Zecc designed an apartment building with 46 apartments commissioned by housing association Mooiland Vastgoed. The project concerns social housing for people with a need for limited residential care. The building is part of an ensemble of connected buildings and is designed to accent its height in the area. The building has a basement of curved masonry with a broad main entrance area. From the ground up the sculptural masonry transforms itself into an angular freeform with emphasized vertical elements.

Context
The building is part of an ensemble of connected buildings with meeting spaces, healthcare facilities, GP's and a pharmacy. People live independently, if possible, but can make use of the care facilities in the building. The circulation space runs through the building and is shaped like it is part of the public space. The building contributes to the quality of life for a group elders and stimulates personal encounters.

Design
The building is part of a series connected buildings of the residential care complex Weijerstaete. It had to be attached to an existing building. It is like a thickened 'head' and height accents against the existing more low level surrounding. The complexity within this task was to design an efficient volume with 6 apartments a floor against the existing building with a different floor height than the surrounding buildings.


Boxmeer
Housing
5.600
Mooiland Vastgoed / Van der Heijden
Van der Heijden, Fit Ingenieurs, VIAC
care apartments
2011 - 2016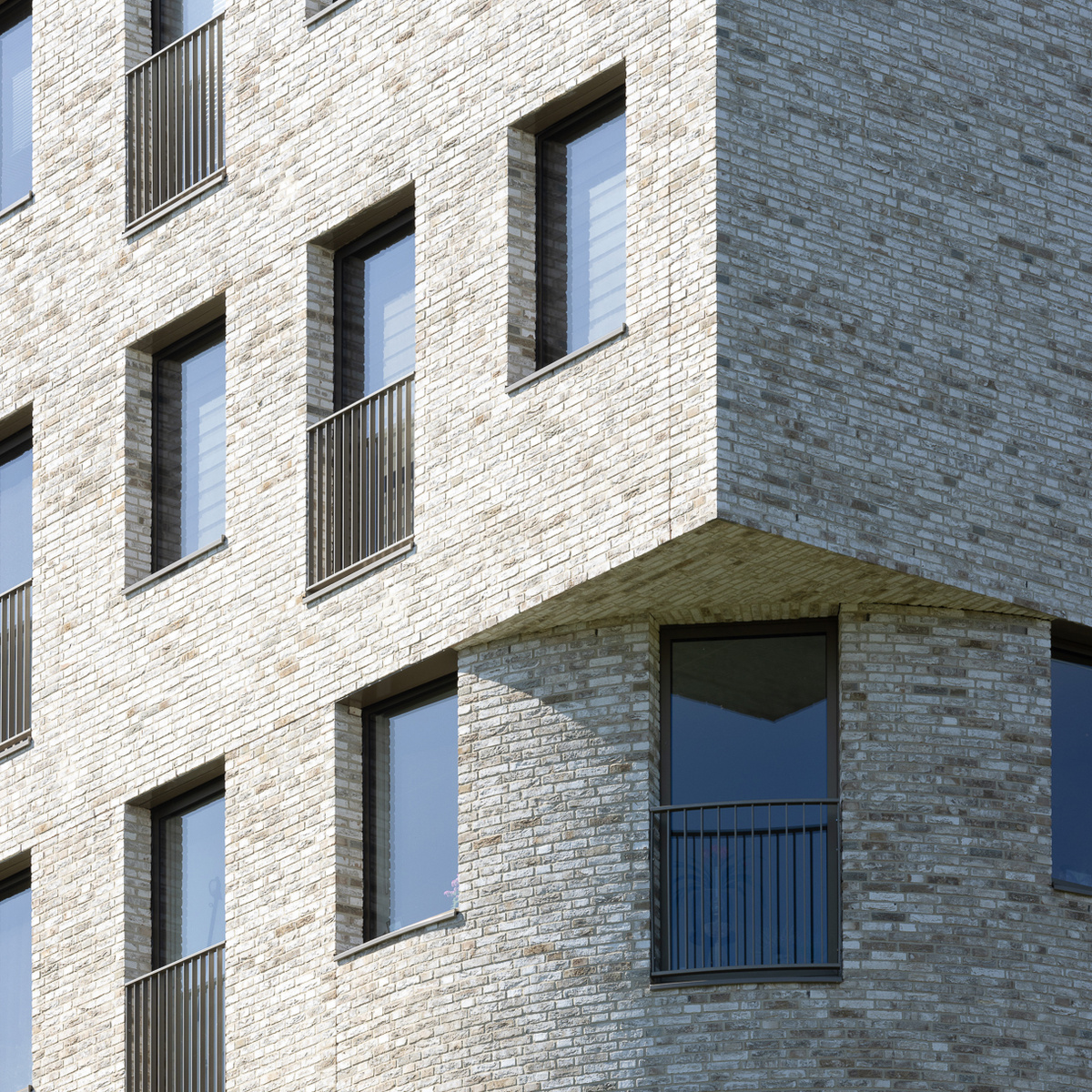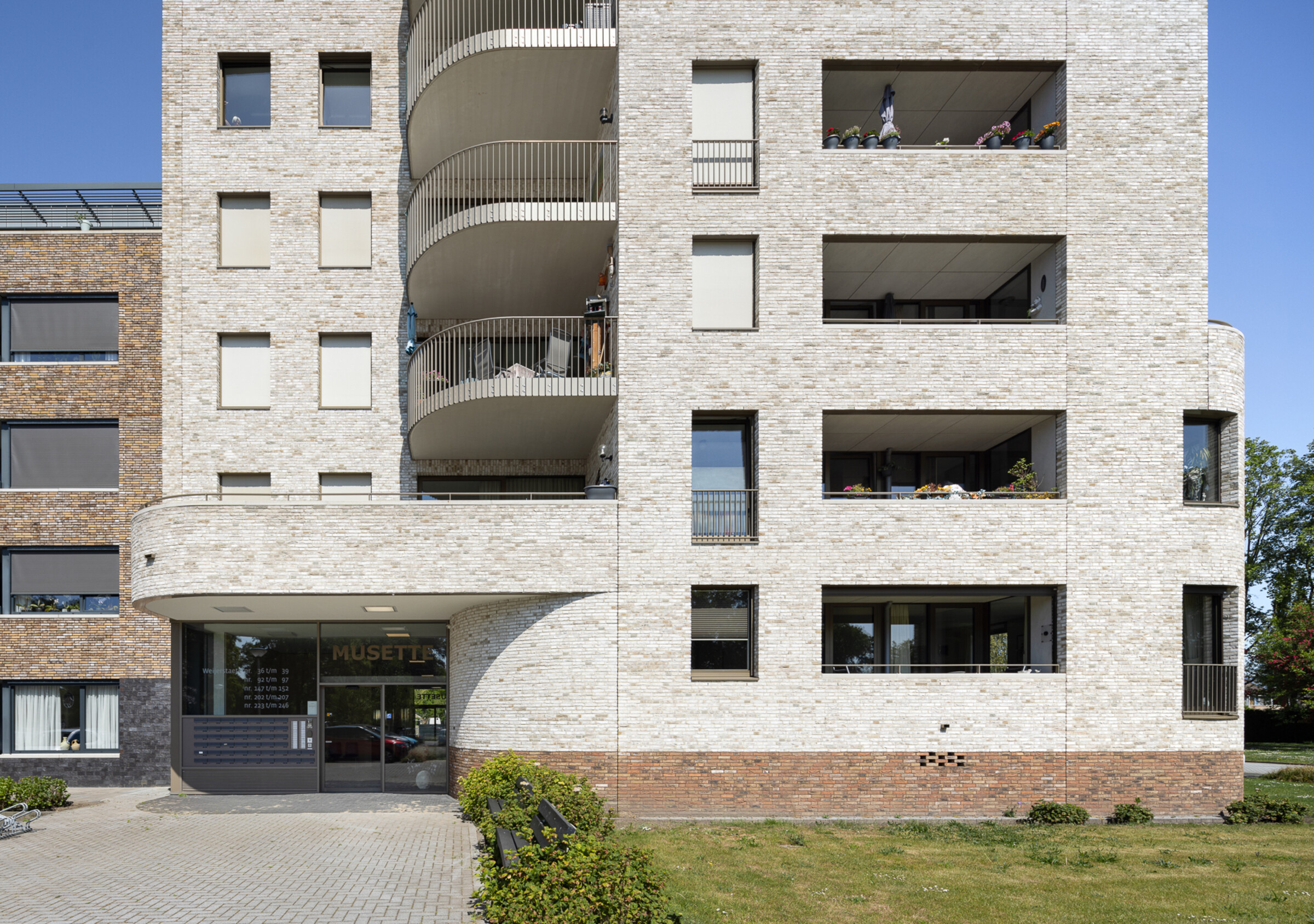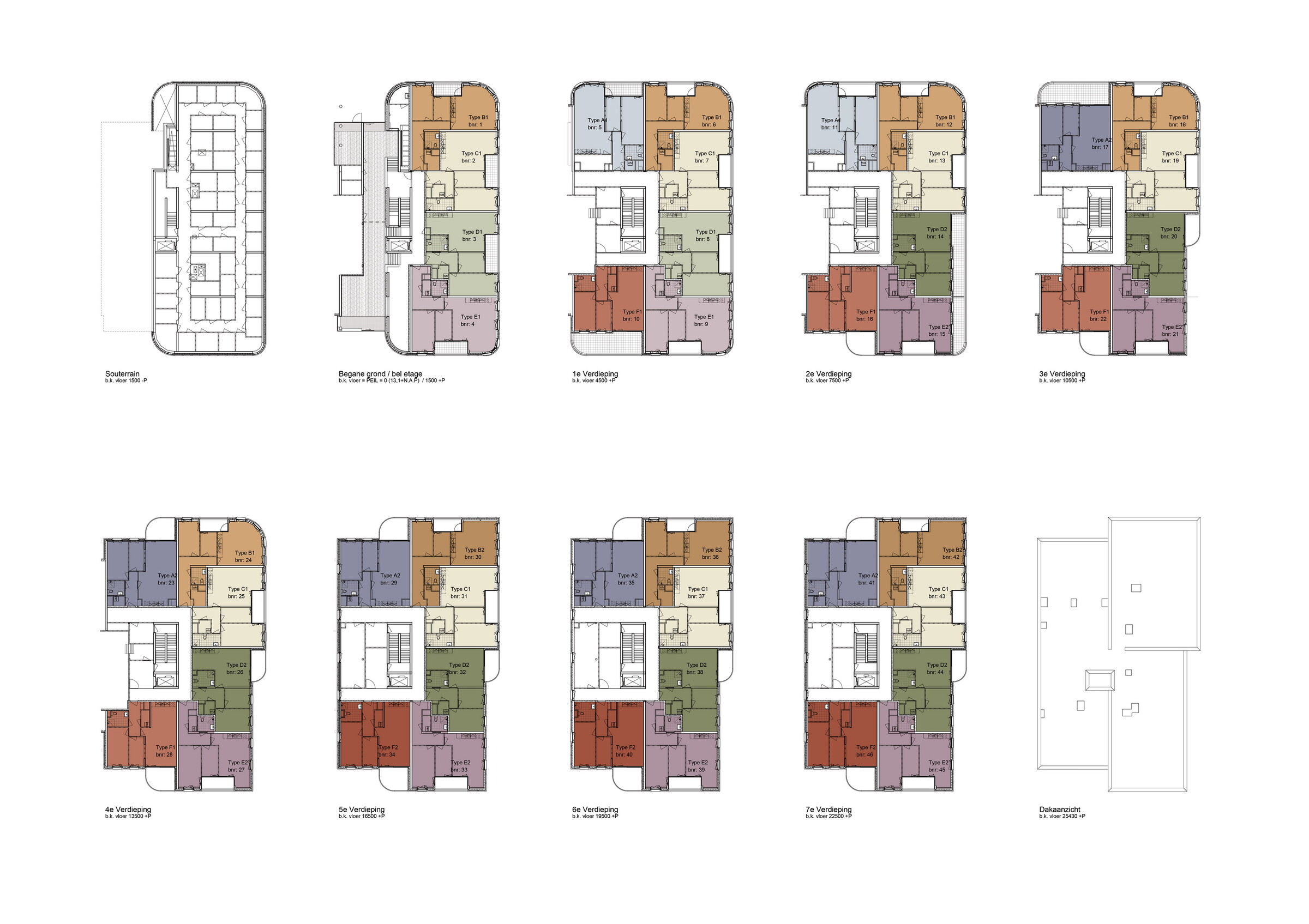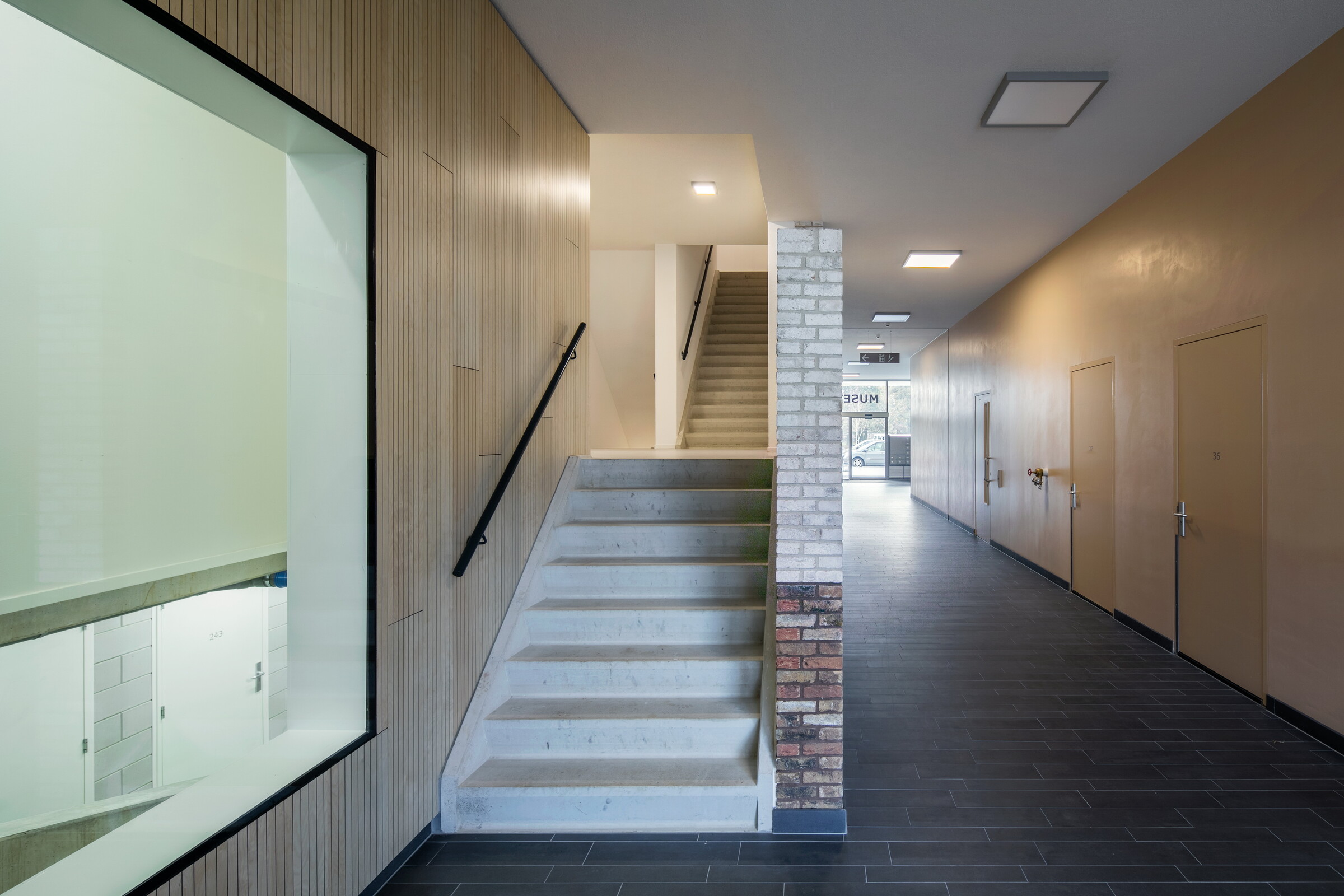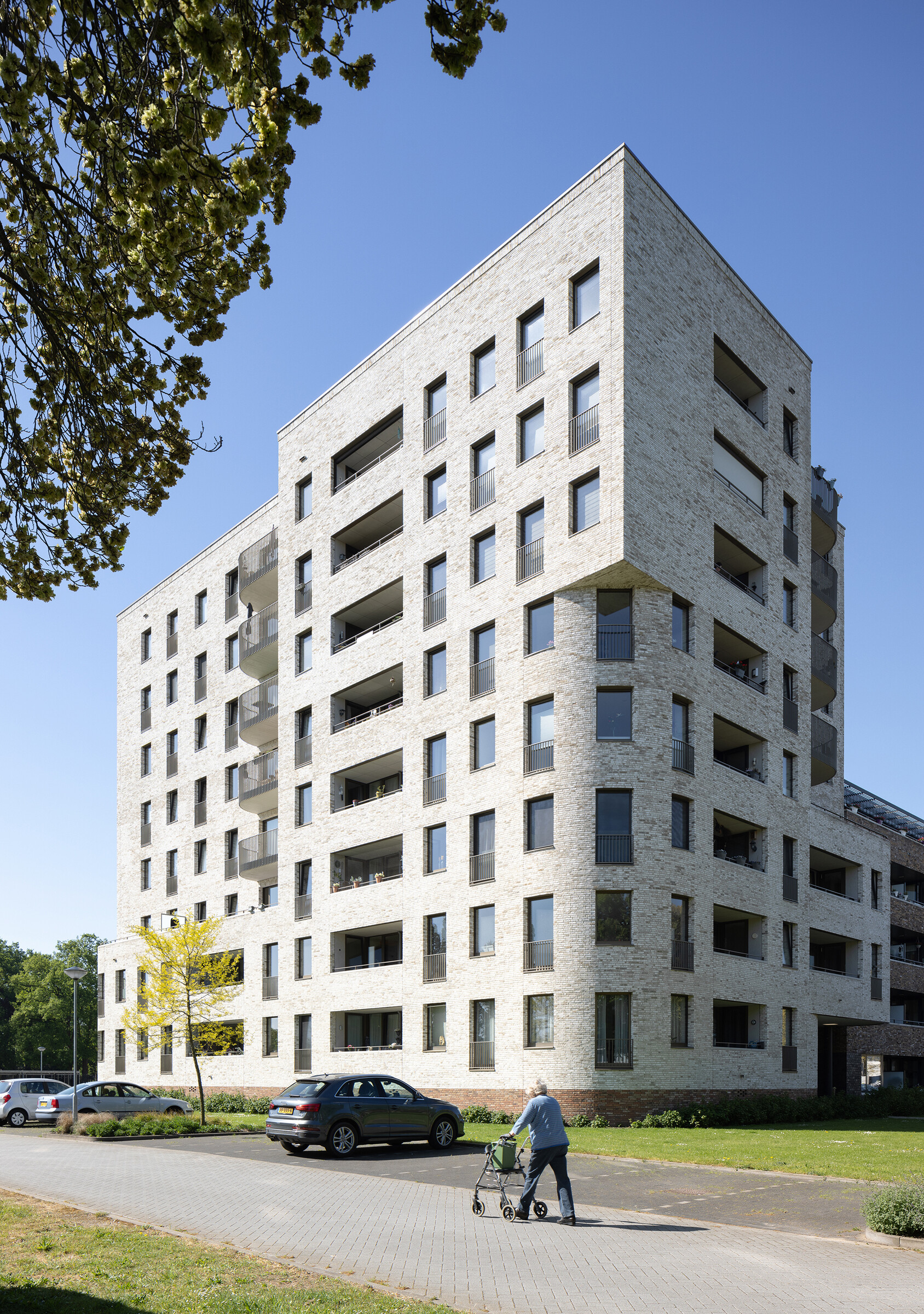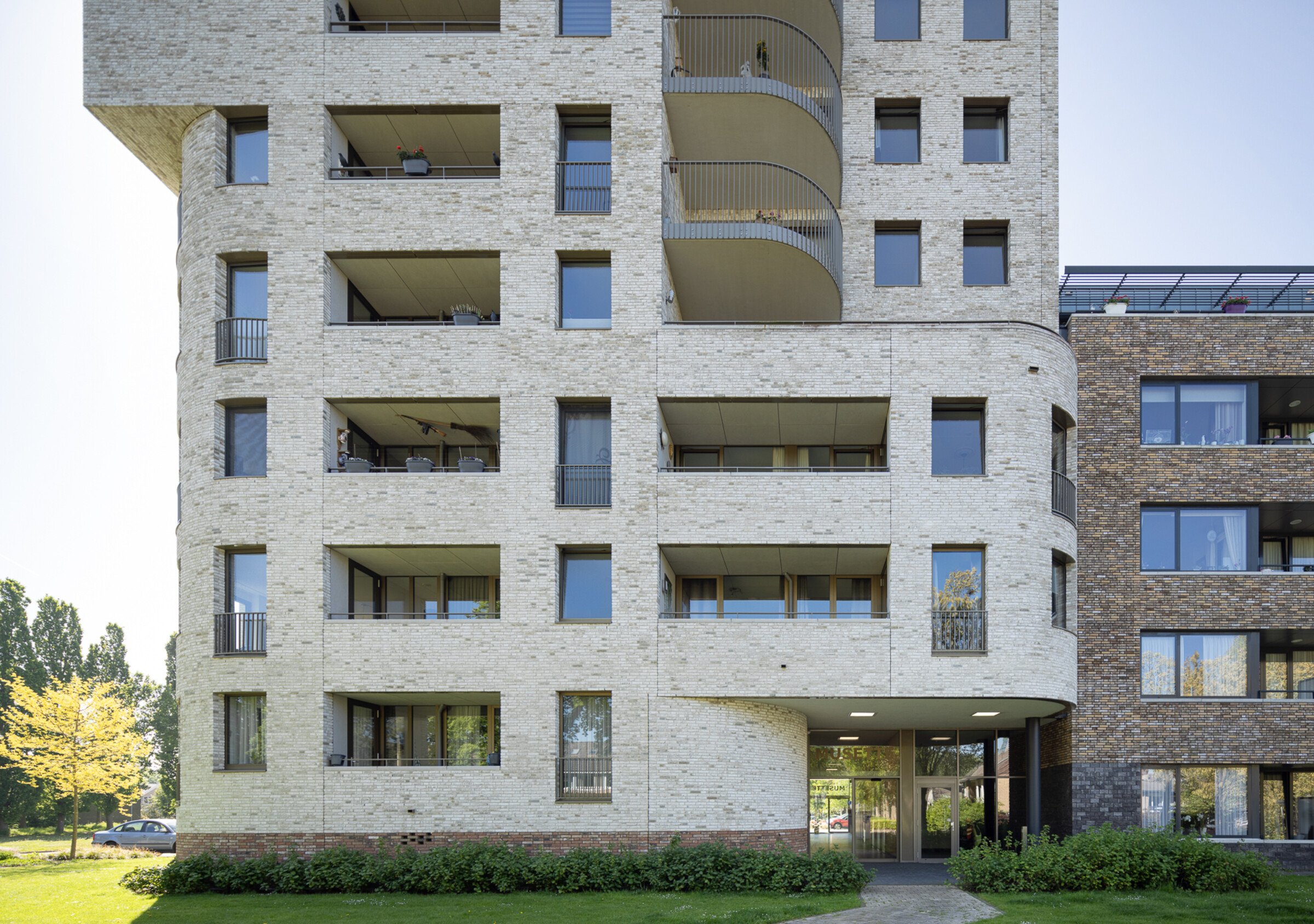 Nobelkwartier De Bilt

De Bilt

Housing, Interior, Public buildings

6.400

Gemeente De Bilt / H.F. Witte Centrum / SSW

IBT, DWA, M3E, Anyverse, Odin Wenting bouwadvies

sportcentre, meeting center with catering, 10 appartements, 8 ggb

2019 - present

Janninkkwartier Enschede

Enschede

Housing

Van Wonen Vastgoedontwikkeling

Nijhuis Rijssen, Alferink van Schieveen, Peutz

30 private sector rental houses

2018 - 2022

Leidsche Rijn Centrum G8

LEIDSCHE RIJN CENTRUM Utrecht

Housing

19.000

BAM

BUREAUVANEIG

178 APARTMENTS, parking garage

2018 - 2023

Cobercokwartier Arnhem

Arnhem

Housing, Urban research

16.000

BPD Ontwikkeling

Delva Landscape, Orange Architects, StudioSpacious

66 apartements, 30 ground-level residences

2021 - present

Solo Cartesiusdriehoek

Utrecht

Housing

8.200

Keystone vastgoed

Wessels Zeist, Pieters bouwtechniek, Ingenieursbureau Deuring

apartments, retail

2018 - 2023

Duvel Tilburg

Tilburg

Housing, Transformations, Public buildings, Urban research

8.100

Studio REDD, Nico de bont, Hazenberg Bouw, De Bouwecoloog

2020 - present

De Koningin

Zwolle

Housing

4.000

Van Wonen Vastgoedontwikkeling

Nijhuis Bouw, Alferink van Schieveen, Nieman, Hulstflier

apartments, housing

2016 - 2020

De Oude Werf Krimpen

Krimpen aan den IJssel

Housing

Gemeente Krimpen aan den IJssel

Jasper Smits, Jos van de Lindeloof, De Langen & van den Berg

apartments and ground-level residences

2022 - present

Dune tower Porto

Almere Duin

Housing

Amvest

Klunder Architecten, Amvest, ZUS [Zones Urbaines Sensibles]

102 apartments

2020 - present

Wisselspoor Utrecht

Utrecht

Housing

3.150

Synchroon

Studio Ninedots, Delva Landschape, Space Encounters, Mees Visser, Gebroeders Blokland

housing

2017 - present

De Laak 3.9 Vathorst

Amersfoort Vathorst

Housing

2.350

Van Bekkum

M3E, WSP, Massop, Peutz, Ecoresult

27 apartements

2020 - present

Zuidkade Scheveningen

Scheveningen

Housing

4500m2 appartementen en 600m2 bedrijfsruimte

De Zuid C.V.: MRP Development en VORM Ontwikkeling

LEVS architecten, Hoyt architecten, Copijn landschapsarchitecten

33 apartments

2021 – present

W19 Vathorst

Amersfoort

Housing

De Alliantie

Heijmans Bouw, Olde Rikkert Bouw

32 gallery homes (phase 1) and 21 social rental apartments (phase 2)

2018 - 2022

Klaprozenweg Amsterdam

Amsterdam-Noord

Housing, Public buildings

Urban Fabric en Hoorne Vastgoed

Buro Ruim

Supermarket, 86 rental apartments, commercial plinth, underground parking

2022 - present

BU31 Utrecht

Utrecht

Housing

4.850

MBB Ontwikkeling

MBB, Lievense-WSP, LBP Sight

46 apartments and parking garage

2011 - 2022

Noorderhaven Kade Noord

Zutphen

Housing

21.000

Heijmans Vastgoed

KCAP Architects & Planners

apartments, dwellings

2017 - 2021

The Waterman

Rijswijk

Housing

BPS Real Estate / Rebirth Development

Studio Hartzema

120 apartments

2022 - present

The island Meerstad

Groningen

Housing

5.300

LAP Landscape & Urban Design

27 ground-level residences

2017 - 2021

Kruisvaartkade S6

Utrecht

Housing

MRP Kruisvaartkade BV

VORM ontwikkelt MRP Development

apartments and ground-level residences

2021 - heden

Ruimzicht Den Haag

Den Haag

Housing, Transformations

Staedion/ Heijmans Vastgoed

81 apartments

2020 - present

De Bolder Buiksloterham

Amsterdam

Housing

4.000

De Alliantie

Hurks

social housing apartments, multifuctional space

2015 - 2020

De Ark Tiel

Tiel

Housing

1.500

De Bonth van Hulten, Laplab, Ingenieurs bureau van Ierssel

Johan de Wittlaan

Woerden

Housing, Urban research

19.000

Synchroon

LAP, IMd, BuroBouwfysica, Visscher installatie advies

apartments, dwellings

2017 - present

Tower apartments Meyster's Buiten

Utrecht

Housing

1.500

vof. Meyster's Buiten

16 apartments of 120 m2

2011 - 2017

Mauritsstraat

Zaandam

Housing, Urban research

Borghese

LAP Landscape & Urban Design

De Laak

Amersfoort

Housing

550, 2400

De Alliantie

Heijmans Bouw, Nieman, Strackee

apartments, housing

2016 - 2019

Care housing Weijerstaete

Boxmeer

Housing

5.600

Mooiland Vastgoed / Van der Heijden

Van der Heijden, Fit Ingenieurs, VIAC

care apartments

2011 - 2016

Rijnvliet Midden

Utrecht

Housing

5600, 240, 300

Van Wanrooij Projectontwikkeling B.V.

De Zwarte Hond, Bedeaux de Brouwer, Hans Been, Felixx Landscape architects & planners

apartments, housing

2019 - heden

CPO Zeisterwerf

Zeist

Housing

4.000

CPO Vereniging Surplus

Salverda Bouw

apartments, communal area

2015 - present

Student housing

Utrecht

Housing, Transformations

Versteeg Utrecht

student housing

2014 - 2016

Wanderlust

Leidsche Rijn Centrum

Housing, Urban research

11.000

HBB Ontwikkeling

Faro, Delva Landscape, ARUP

apartments, housing

2019

Monnickenhof

Amersfoort

Housing

2.400

Schipper Bosch

Van Bekkum

housing

2015 - 2019

Park Zestienhoven

Rotterdam

Housing, Urban research

Blauwhoed

Lodewijk Baljon

apartments, dwellings, leisure

2019

Eemskwartier

Groningen

Housing, Urban research

Heijmans Vastgoed

Heijmans Bouw

66 houses and 111 apartments

2012 - 2017

Defence Island

Woerden

Housing

1.100

Blauwhoed Vorm

Karres en Brands, Groosman, Braaksma en Roos

apartments, housing

2017 - 2020

Research Redevelopment Telephone Building

Amsterdam

Housing, Transformations

3.300

Aham Vastgoed

Van Rossum

apartments

2016 (competition)

Starter Apartments

Amersfoort

Housing

Heijmans Amersfoort

Heijmans bouw

18 small apartments

2005 - 2010

56 apartments

Etten-Leur

Housing

6.300

Van Wijnen Zuid / WEL

Van Wijnen Zuid

56 apartments

2013 - 2014