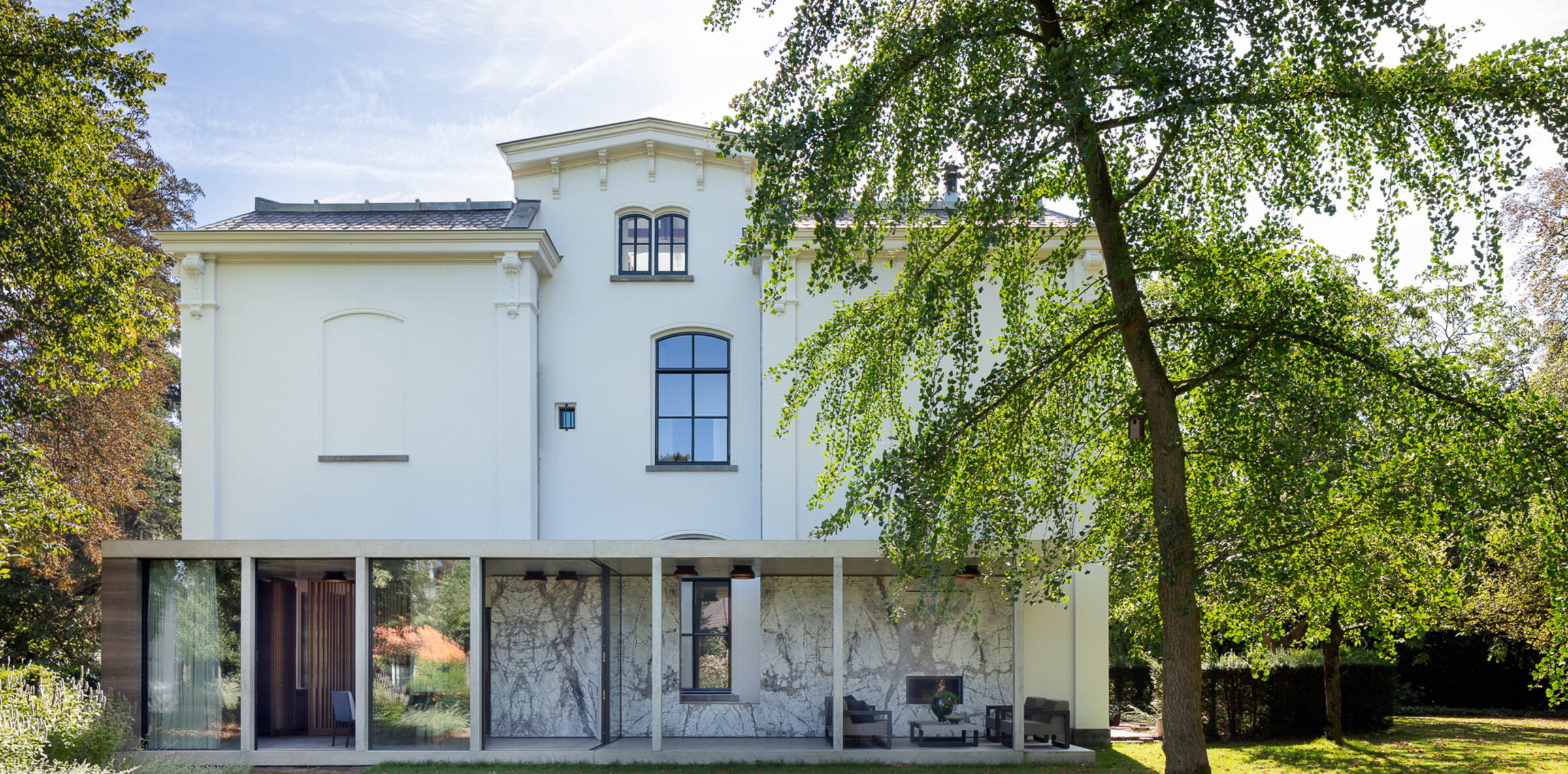 Manor Province Utrecht
Re-Arch historic standing
In the province of Utrecht, there is an extraordinary country estate dating from the 19th century. This collection of buildings includes a listed villa and a coach house built in eclectic style. Zecc did the design for the renovation, extension of the villa, and the interiors. Part of the brief also included making this national monument more sustainable.
On the ground floor, three changes were made to the existing structure. In a central position within the house, a large open kitchen was created. Two rooms were merged to make this possible. New French windows leading into the garden accentuate the relationship between indoors and out. At the rear, the (non-listed) conservatory was removed and replaced by a modern extension.
The spatial concept for this renovation was based on three connecting wall elements that add an extra dimension to the existing house. This concept took inspiration from the existing walls in the house, which feature a range of integrated cupboards, spy holes, mirrors, and fireplaces. The walls connect rooms that were previously separate. Not only the two rooms now forming the kitchen, but also the study and new extension have been joined together, and the extension itself draws the eye over into the veranda. The latter in particular is an extraordinary addition to the perception of the property, accentuating the relationship between indoors and out. Although contrasting in terms of design, the extension at the rear of the house is also related to the existing house through the use of colour and materials. The extension was built in a partially open concrete structure to maximise the connection to the garden.
Private, Interior
950
Particulier
Van Rossum, Nijeboer - Hage, Remy Meijers
house, office
2016 - 2020